What We Do:
Provide strategic and tactical insight and direction for businesses in creative software development in the digital entertainment, games and internet arenas. We provide you with the data, tools, process and insight to take your business and products from good to excellence.


Business Development, Review, Tactics and Strategy

-

by assisting in the development, benchmarking and "in-process" evaluation of long-range company plans, based upon developer and management goals, to achieve defined objectives.
Publisher Development and Relations

-

bridging that gap between developer and publisher, and assist you with key relationship milestones such as green light and milestone reviews, milestone acceptance, and project modifications and change orders.
Contracts Development, Review, Support

-

providing assistance with the intricacies of contracts for outsourcing, 3

rd

party code, licensing, etc.
Testimonials:
"Jon's not only a great bizdev guy, he also knows games inside and out. He's a formidable negotiator -- and I've been on the other side of the table -- and he can also help you catch the new gaming trends, or make the game you have more fun. Quite a rare combination."

Brian Reynolds - Chief Game Designer - Zynga


Email: jonki_ms at msn dot com
Twitter: @jonkimmich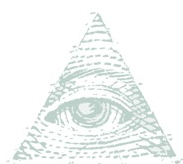 Much like the Illuminati of history and legend, Software-Illuminati are masterminds for hire to work behind the scenes for you to take your entertainment software business to the next level.

Casino online casino